Description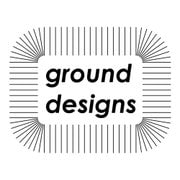 I first visited Old Trafford in 1986 as a kid, during a week at the Bobby Charlton Soccer School. We went to watch United play Brazilian side Fluminense under the floodlights in a pre-season friendly, standing on the old Stretford End. It was a magical experience.

Not long after I discovered New Order and instantly fell in love, both with the music and the Peter Saville designed artwork that went with it. 

By the time I returned to Old Trafford as an away fan three years later Madchester was in full swing and Old Trafford was awash with flared parallel jeans, purple Wallabees and long hair.

So this design of the old Stretford End in silhouette form is a nod to Factory Records and all the fantastic music and artwork it produced over the years.

A unique piece of artwork and gift for any discerning fan of Factory and United.

A unique piece of artwork and gift for any discerning fan of Chelsea FC and minimalist design.

Size Guide
Size Guide
Sizing
We all know that some like to wear their T-shirts like Arjen Robben and others prefer the old-school baggy (90's style), so make sure to look at our sizing guide before you make your purchase.
If you're not sure what your chest size is then get a fabric tape measure, wrap it around you under your armpits and take your chest measurement in centimetres.                                           
 

 

 

SWEATS

 

 

 

 

 

S

M

L

XL

2XL

 

3XL

 

Chest - cms

108

116

120

124

134

 

144

 

Length -cms

65

66

70

70

71

 

73

 
 

 

 

TEES

 

 

 

 

 

S

M

L

XL

2XL

 

 

3XL

 

 

Chest -cms

100

106

110

114

126

 

134

 

Length - cms

68

70

70

74

75

 

77

 
Materials
There's nothing more disappointing than a T-shirt that shrinks after the first wash. From our previous experiences we've found that you get exactly what you pay for, so we've made it our mission to make a football merchandise brand that is genuine high quality - we want our products to be worth every penny and more.
Social Responsibility 
Our t-shirt supplier is part of the Fair Wear foundation which works to improve labour conditions for garment workers, meeting the following social responsibility criteria. 
No use of child labour
No use of forced labour
Safe and healthy working conditions
Legal labour contracts
Payment of living wage
Freedom of association and the right to collective bargaining
No discrimination against employees
No excessive hours of work