Description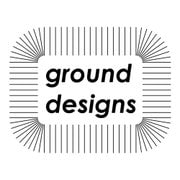 Chelsea have called Stamford Bridge their home for their entire 112 year history. The ground, in fact, predates the club, having previously been home to the London Athletic Club. When it was converted to an athletics and football ground in 1905 by Archibald Leitch, Fulham were initially invited to take up residence. When they declined the offer and chose to stay at Craven Cottage, a new club was formed to fill the void - Chelsea Football Club.

Stamford Bridge retained its oval shape for almost 90 years - its two terraced ends largely unchanged during this entire period. Both ends were originally open, but in the 1930's a crooked cover at the back of the South Bank was added, eventually gaining its apt nickname "The Shed".

Redevelopment came in the 1990's, and all that now remains of the original Shed End is a large retaining wall around the back of the new stand. The spirit of the Old Shed lives on in the memories of many Chelsea fans, however, and this is my tribute to its humble place in Chelsea folklore. 

A unique piece of artwork and gift for any discerning fan of Chelsea FC and minimalist design.