Description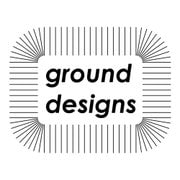 THIS IS MY LOVE x GroundDesigns collaboration. 

In 2013 Dan Kendall began football photography project www.thisismylove.co.uk with an Instagram photo of the sun setting over a stormy Chadderton Road End at Boundary Park, Oldham. Sadly, the original image was later lost for good, beginning a chain of events which led to us working together on this design five years later. 

Dan himself takes up the story here...

"The first This Is My Love Instagram post was uploaded to the account on 9th June 2013 (see photo above). It was the artist Paul Oz who told me, "focus is everything" and so I decided to take the plunge. 

The response since has been fantastic. In the five years that have passed I've worked with a range of magazines and websites, not to mention a fair few football clubs, including my boyhood side, Burnley. 

The only thing that grated on me was the photos I'd lost in a laptop theft in December '13, including the original image of that first post. It was Martin at GroundDesigns that I went to for help. All I wanted was an art print for the wall. A way to replace the photo had gone. Martin ran with it and produced this incredible design."

Initially it was quite a challenge trying to simplify the complex cloud pattern and colour palette with only a low-resolution copy of the image to work from, but I found inspiration in a certain outdoor clothing brand's logo and things fell into place pretty easily from then on. We are both really pleased with the final result.

Dan:

"I'm delighted with my first collaboration. Here's to many more years of football art. And many more years of This Is My Love!"



Size Guide
Size Guide
Sizing
We all know that some like to wear their T-shirts like Arjen Robben and others prefer the old-school baggy (90's style), so make sure to look at our sizing guide before you make your purchase.
If you're not sure what your chest size is then get a fabric tape measure, wrap it around you under your armpits and take your chest measurement in centimetres.                                           
 

 

 

SWEATS

 

 

 

 

 

S

M

L

XL

2XL

 

3XL

 

Chest - cms

108

116

120

124

134

 

144

 

Length -cms

65

66

70

70

71

 

73

 
 

 

 

TEES

 

 

 

 

 

S

M

L

XL

2XL

 

 

3XL

 

 

Chest -cms

100

106

110

114

126

 

134

 

Length - cms

68

70

70

74

75

 

77

 
Materials
There's nothing more disappointing than a T-shirt that shrinks after the first wash. From our previous experiences we've found that you get exactly what you pay for, so we've made it our mission to make a football merchandise brand that is genuine high quality - we want our products to be worth every penny and more.
Social Responsibility 
Our t-shirt supplier is part of the Fair Wear foundation which works to improve labour conditions for garment workers, meeting the following social responsibility criteria. 
No use of child labour
No use of forced labour
Safe and healthy working conditions
Legal labour contracts
Payment of living wage
Freedom of association and the right to collective bargaining
No discrimination against employees
No excessive hours of work