Description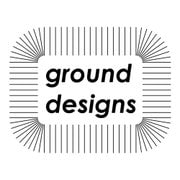 Craven Cottage - just the mere mention of it is enough to make football romantics and stadium connoisseurs go weak at the knees. The riverside setting, the Grade II listed, Archibald Leitch-built Stevenage Road Stand, and, of course, the cottage itself - the only surviving detached pavilion at a senior British football ground. In an era of characterless, soulless stadiums (like the "other" ground in Fulham, for example), they combine give the home of Fulham Football Club character and tradition that money can't buy.

There is no shortage of inspiration to be found at Craven Cottage, but I particularly love the balcony on the cottage and, as a former structural steelwork draughtsman, I couldn't resist creating this repeating pattern as my own personal tribute to a special football ground, and to Archibald Leitch, the man who helped give it so much character.

A unique piece of art or gift for any discerning Fulham fan.