Description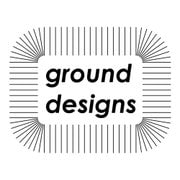 It's the summer of 1982 and Liverpool boss Bob Paisley is on the blower to the Merseyside branch of Seats R Us. "We've seen off those upstarts from the East and West Midlands, we're back on our perch, and we're putting seats in the Anfield Road End to celebrate."
"Excellent Mr Paisley, we'll get a few thousand red seats shipped over immediately, same as the ones we installed in the Main Stand paddock a couple of years ago."

"Hold your horses la. Whenever I watch the reserves from the Kemlyn Road Stand, the red shirts of my team get lost against those red seats. What other colours have you got?"

"Well, we've got a special offer on orange, ochre, lilac, emerald green and cream at the moment...."

And so it came it came to pass, that on Bob Paisley's insistence, Anfield ended up with the most colourful stand in 80's English football. 

Those colours always stuck with me, so I decided to use them for this piece to immortalise "Paisley's seats". Mrs Ground Designs thinks the stripes compliment each other beautifully, and who am I to argue with her (and Bob Paisley)?

A unique piece of art or gift for any discerning Liverpool fan.